ETHAN'S FOURTH BIRTHDAY
Ethan celebrated his fourth birthday this past Memorial Day weekend. My parents came down for the weekend, so we had a full house for the party. Ethan got a bunch of nice presents and seemed to really enjoy his birthday party.

Here is a picture of the cake Lisa made, which Ethan picked out himself.




Here is the birthday boy blowing out his candles as his cousin, Logan, looks on.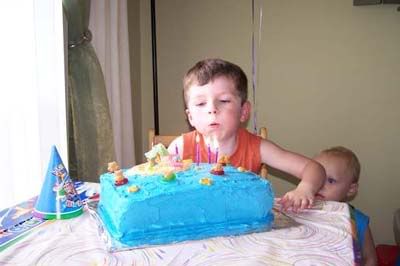 Ethan, Logan and Ethan's 'best friend', Tori, enjoying their cake and ice cream.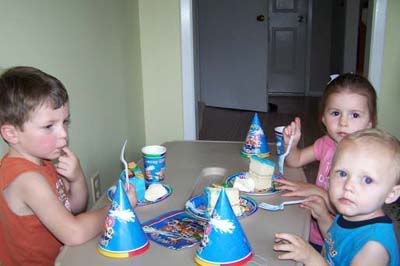 Ethan with his Nanna and Papaw.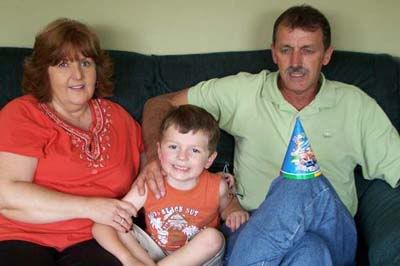 Ethan with his Poppa and Grandma.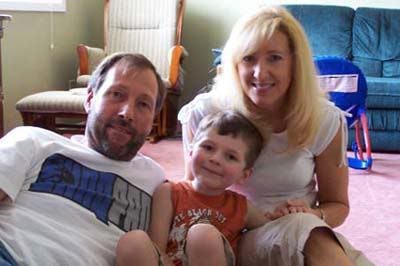 I can't believe that we have a four year old!