ETHAN'S TRIP TO THE MOVIES AND MORE PICTURES
I thought that I would post a few more pictures for everyone to enjoy. As you can see, Connor is going great, and Ethan loves having a baby brother.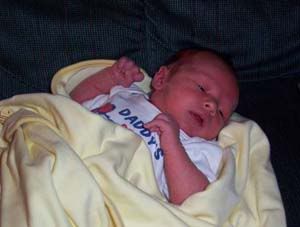 I got to spend some quality time with Ethan this past weekend. After work on Friday I took him out for a much needed haircut. I didn't know how he would react without Lisa being there, but he wasn't phased one bit. Then on Saturday we went to the movies to see Chicken Little. Lisa had taken Ethan once this past summer to see The Polar Express. Given that this was only his second trip to the movies, he was really well behaved even if he did have a tough time staying in his seat for the first half hour or so. All in all the movie was pretty good. It wasn't Toy Story or The Incredibles good, but we both enjoyed it. Afterwords, we went to Chick-Fil-A, and Ethan had a blast playing on the slides.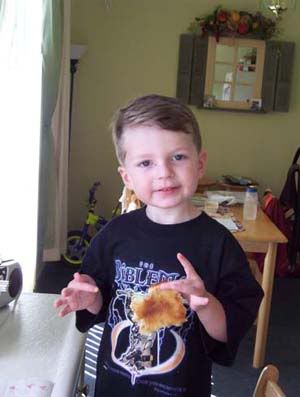 Please ignore the ratty looking Pooh pillow. It is Ethan's favorite.