BACK FROM WEST VIRGINIA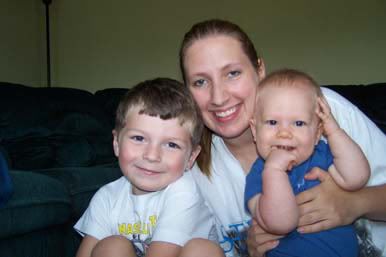 Lisa and the boys made it back from their family reunion in Fairmont, WV safely, and Lisa took some pictures that I thought I'd share. Ethan got a cool new sleeping bag for his trip.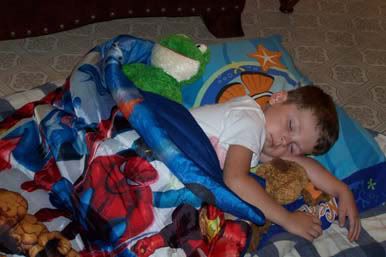 Connor gets his first bath in a kitchen sink, and it looks like he enjoyed it.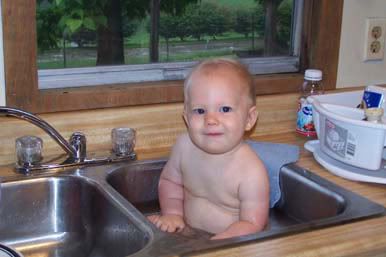 Since they've been back, Connor has finally started sleeping through the night. For the past three nights and much to Lisa's relief, he has slept from about 8pm to 6:30 or 7am. We wish that he would sleep just a little bit later, but it doesn't seem to matter if he goes to bed later he still wakes up around the same time.